Browse by category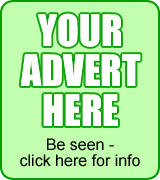 Can't find what you're looking for?
Top Tips
1. Never make an offer you can't keep. Doing so only wastes both your time and that of the swap owner.
2. Ensure your swap is spelled correctly, otherwise people may have trouble finding it!
3. Make sure your swap title is relevant to what you are advertising, otherwise people will be disappointed when they see the item.
4. If the swap is important to you, consider upgrading it to a featured swap and get seen by more people!
5. For added visual impact on your swap, use images! A picture is worth a thousand words and will show off your item better than simply describing it.
6. It's good to be specific when choosing a category for your swap - not only will it show up on that category, but it will shop up on the main categories too!
7. Only swap items that you don't want anymore. Once it's gone, it's gone!
8. To fully enjoy the uSWAP Experience, please read the 'How to Swap' page which will help you surf the site with ease.
9. If a swap looks too good to be true, then it might just be. If you're unhappy with the authenticity of an item, then don't go ahead with the swap.
10. If you are swapping an item for cash, it's best to set up a Nochex or Paypal Account. However, if the item you swapped is being collected, it's best to ask for cash. Cheques can sometimes bounce!!
11. If you swap cash for an item, and the item is damaged or not as described, you cannot get your money back.
12. If you're interested in a particular item, find out as much as you can from the swapper, that way you can decide if you want to offer something for that item.
13. On no account offer fake goods, as this will lead to disappointment, and you will be banned from using the site.
14. It's best not to swap copies of DVDs, CDs, Videos, or illegal downloads. If it comes to the attention of the Administrators that a person has placed illegal copies/downloads on the site, their name will be passed onto the relevant authorities.
15. uSWAP is not an auction site - it is not about making a 'Quick Buck'. If you want to snap up the latest toys etc to sell at a vast profit, then uSWAP is not the site for you. uSWAP is about people helping one another.