Browse by category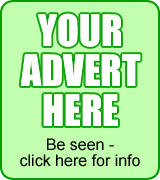 Can't find what you're looking for?
Terms & Conditions
uSWAP Standard Terms and Conditions/Service and Website
Most services, whether they are on the Internet or not, are covered by some form of terms and conditions. Set out below are the terms and conditions ("Terms") for using the Site and Service. The Terms exist to protect you as a user of the Site (whether as a guest or as a registered user) and to help prevent the Site being used for anything that might be illegal or offensive, so please make sure you read them carefully. By using the Site in any way, you are indicating your agreement to be bound by the Terms.
1. DESCRIPTION OF THE SITE AND THE SERVICE
The uSWAP swapping service is an easy-to-use online service supplied via the website located at www.uSWAP.co.uk ("the Site") that provides registered users with the means for swapping item, skills, property or labour ("the Service").
2. MEMBERSHIP
2.1 In order to use the Service you must hold a valid membership. Your membership is personal and should not be shared. Members are only permitted to have one account registered on the site at any given time.
2.2 You must make sure that all of the information that you provide, both on registration and afterwards, is true and accurate. We may stop you using the Service if you do not do this.
2.3 When you register, you will be requested to select a username and password. You must keep these confidential, and you are responsible for all activities under them. We have the right to disable any username or password if in our opinion you have failed to comply with any Term. If you forget your password you can request a reminder by email, but if you discover that someone else is using your username and password without your permission, you must notify us immediately at support@uswap.co.uk.
2.4 Once you have registered, you will be given a personal swap account so that you can immediately start using the Service. It is possible to browse the Service without registration.
3. DISCLAIMER OF WARRANTIES AND LIMITATION OF LIABILITIES PLEASE READ THE FOLLOWING SECTIONS VERY CAREFULLY.
All material displayed on the Site is provided without any guarantees, conditions or warranties as to its accuracy. To the extent permitted by law, we, all the members of the uSWAP Team and third parties connected to us hereby expressly exclude:-
3.1 all conditions, warranties and other terms which might otherwise be implied by statute, common law or the law of equity;
3.2 liability for any products or services swapped or sold using the Service, for any damage to products during transit, or for any misrepresentations and/or breaches of contract by persons using the Service;
3.3 liability for any direct, indirect or consequential loss or damage incurred by any user in connection with the Site and/or the Service or in connection with the use, inability to use, or results of the use of the Site, the Service, any websites linked to the Site and/or any materials posted on it, including without limitation any liability for loss of profits, income, business, savings, goodwill, wasted expenditure, corruption or destruction of data;
3.4 liability for any losses resulting from the use or the inability to use the Service or messages received of transactions entered into through the Service or resulting from unauthorised access to, or alteration of members' transmissions of data in circumstances which are beyond our control;
3.5 liability if we are unable to provide the Site and/or Service for any reason beyond our control. This Section 3 does not affect our liability for death or personal injury arising from our negligence, or our liability for fraudulent misrepresentation or misrepresentation as to a fundamental matter, or any liability that cannot be excluded or limited under applicable law.
4. YOUR CONDUCT
4.1 You are solely responsible for the contents of your transmissions through the Service. You must ensure that your participation in the swapping of products and services does not violate any applicable law or regulation or third party right, including checking that you are entitled to swap the relevant item. In particular, you may not swap anything which is illegal, which requires a licence to buy or sell (for instance firearms, alcohol or pharmaceutical drugs) or which requires you to obtain an export licence.
4.2 You must not transmit through the Service any material (a) that is unlawful, harassing, libellous, abusive, threatening, harmful, vulgar, obscene or otherwise objectionable, (b) that encourages conduct that could constitute a criminal offence, (c) that gives rise to civil liability and/or (d) that otherwise breaches any applicable law or regulation or third party right. You must not attempt to gain unauthorised access to our computer system or the computer systems of any other member. You must not attempt to gain unauthorised access to the Site, the server on which the Site is stored, or any server, computer or database connected to the Site.
5. MODIFICATIONS TO THE TERMS AND OPERATING RULES
5.1 We may change the Terms or introduce specific new operating rules. All amended Terms shall automatically be effective 7 days from when they are posted on the Site. We will email these amendments to you at the email address you have provided. Your use of the Site after the posting of an amendment implies your consent to the amended Terms.
5.2 If you do not wish to accept the new Terms or the new operating rules you must not continue to use the Service or the Site.
6. GENERAL
6.1 We and/or our affiliates are the owners or the licensees of all intellectual property rights in the Site and the Service, and in all material published on the Site. All such rights are strictly reserved. You may not use any material on the Site for any purpose other than to use the Service.
6.2 The site contains links to other websites which are not under the control of and are not maintained by us. We are not responsible for the content of those sites, and accept no liability for them or for any loss or damage that may arise from your use of them.
6.3 You must not frame the Site on any other site, or create a link to any part of the Site other than the homepage.
6.4 You are responsible for making all arrangements necessary for you to have access to the Site, and for ensuring that all persons who access the Site through your internet connection are aware of the Terms, and that they comply with them.
6.5 We reserve the right to re-categorise or delete any swaps that are incorrectly categorised or that we deem offensive or inappropriate in content.
6.6 We may change or withdraw any swap or part of the Site, or refuse you access to the Site at any time if we consider it necessary.
6.7 The Terms shall be governed in accordance with the laws of England and Wales and any disputes arising out of or in connection with them will be decided only by the courts of England and Wales.
The Site and the Service are owned and operated by uSWAP.co.uk.