Browse by category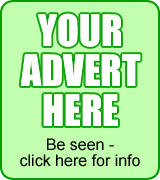 Can't find what you're looking for?
uSWAP FAQ
How Do I register with uSWAP?
Please visit the 'How To Swap' section. This section gives you information about the various uSWAP processes, including the Registration Process.
Once I have registered with uSWAP, how do I activate my account?
After registering you will receive a welcome email, which contains an activation code. You must visit 'Your Account' page, and enter your activation code, and then click the 'Activate Me' button.
I've registered my account, am about to add my swap, how can I attract more people to want my item/skill?
The best way to attract more uSWAPPERS to your swap, is to make it a Featured Item and include a Template and Image (if you're swapping an item, or house)
Do I have to accept the first offer made for my SWAP?
No you don't have to. You can haggle with other uSWAPPERS so you get the best possible swap.
I've swapped my item for cash, how do I get my payment?
Given that uSWAP is not responsible for collecting cash for swaps, you'll have to arrange with the person who has 'bought' your item as to how payment is to be made. If your item is to be collected, the best option is to ask for cash on collection. However, if you are posting you item, then the best way is to set up a Nochex Account or a Paypal Account, and give the other person your email address so that they can pay you via Nochex or Paypal.
uSWAP recommends that uSWAPPERS set up a Nochex Account which means you can send money and receive money easily.